Preserving the life of a tree is always the best option. However, sometimes due to damage or disease beyond repair, tree removal might be the best option.
Tree removal is a complex and dangerous job because of the intricacies of a tree's root system and the possibility of damaging your property.
For safety reasons, it is important to hire a licensed and insured company with experience, proper techniques, and the right tools for the job.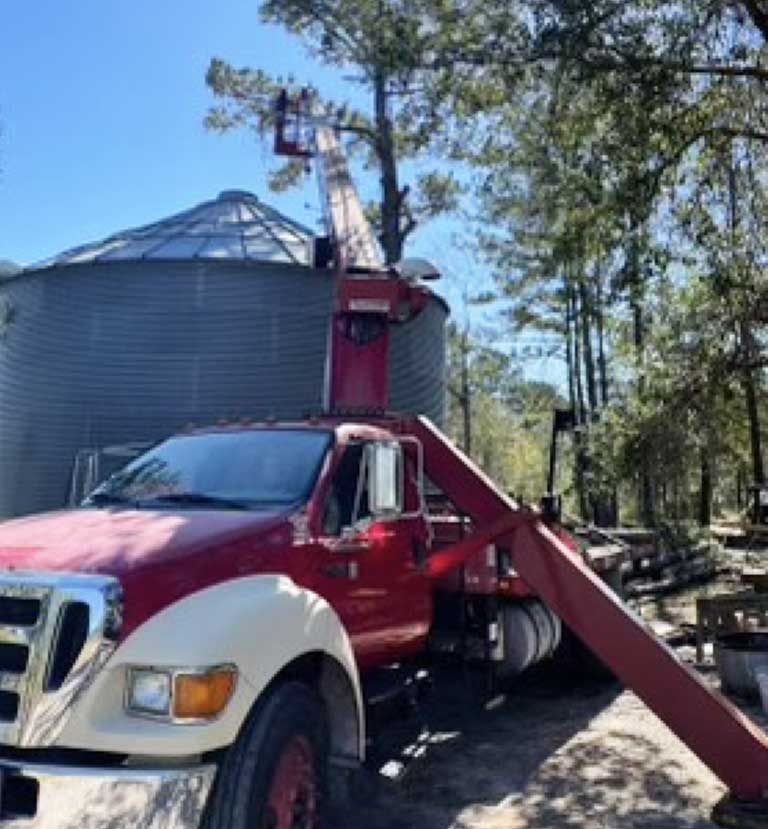 Crane Assisted Removal
Silas Tree And Turf has equipment to get those hard-to-reach trees removed safely. If removal is the clients decision, Silas Tree And Turf has years of experience and quality personnel to perform your removals safely and effectively. In Full on-site consultations with our clients we explain how the process works and what to expect. Contact Silas Tree And Turf on your next tree removal concern.
Tree limbs touching or encroaching structures.
We love our trees, but they must be periodically trimmed and cleaned out to maintain proper health.
---
Whether commercial or residential. If you've got questionable limbs that are threatening or touching a home or structure. Or perhaps your insurance company requires a noted clearance for proper coverage. Let Silas Tree And Turf consult with you to give you the best plan of action to properly trim your trees so that you maintain health for both your structures and your trees.